To mark its 30th anniversary, the Quebec Immigration Lawyers Association ( Association québécoise des avocats et avocates en droit de l'immigration - AQAADI ) wanted to update its graphic identity.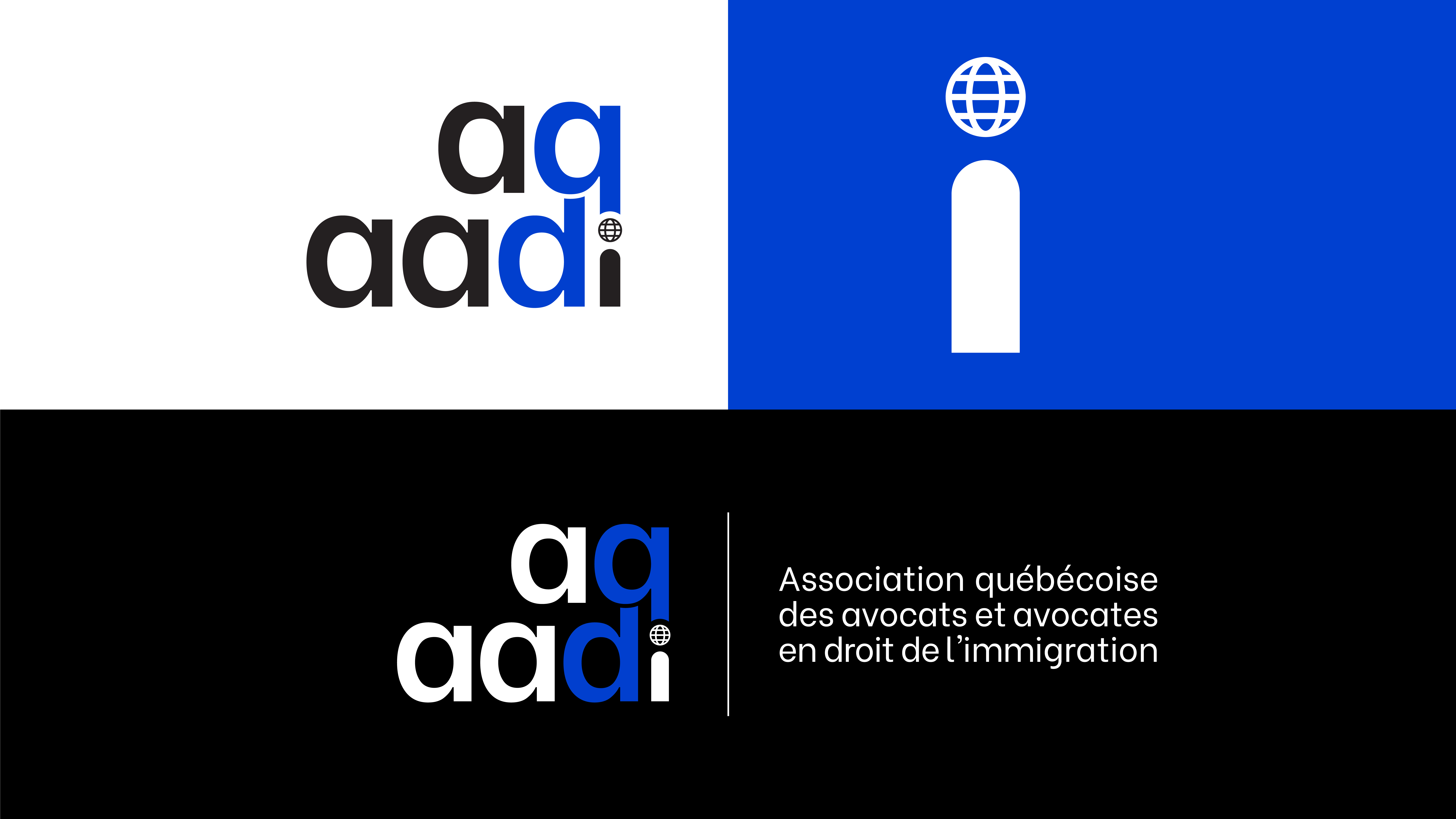 The new acronym logotype relies on the repetition of shapes to make its image more recognizable. The interlocking letters evoke the human service provided by lawyers and the sensitivity and attentiveness with which members of the Association represent their clients.

The " i " from the logo is also treated as an independent design element; its use places all its members on an equal footing.